The Hut - Hospitality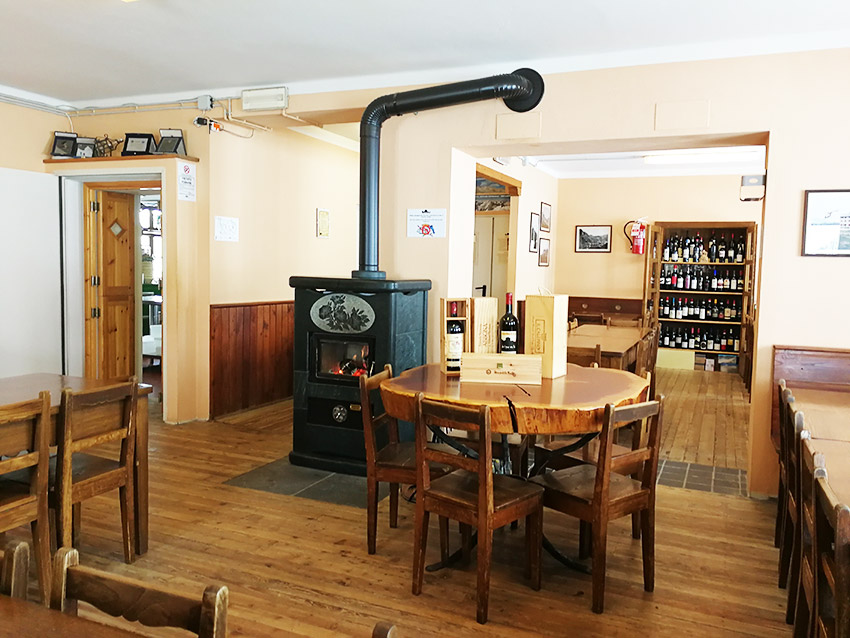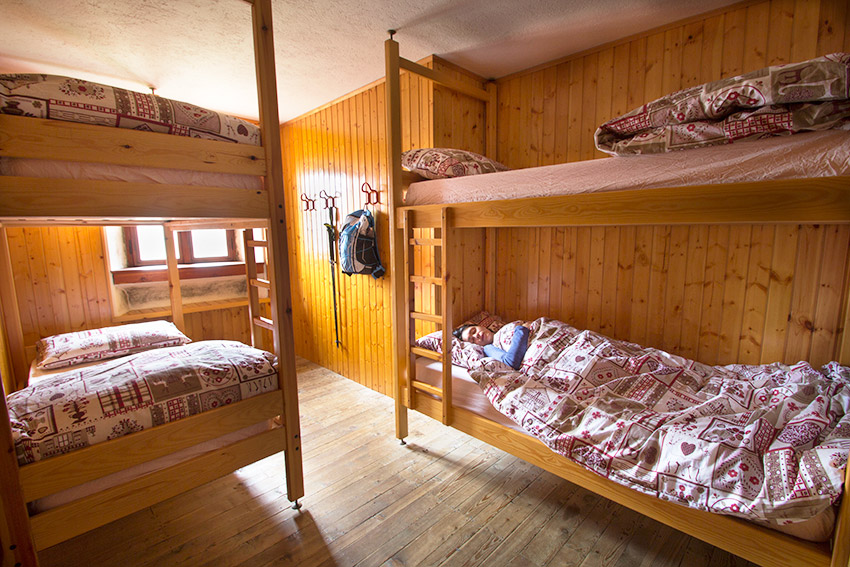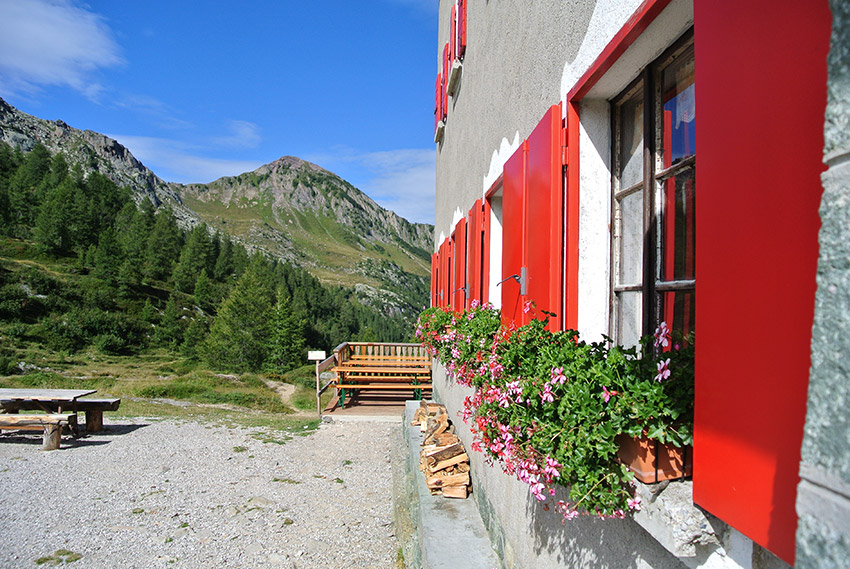 The hut management offers hikers and walkers bar and food service, as well as accommodations in a youthful and informal atmosphere; Maurizio welcomes you with twenty years of experience in mountain huts.
You can replenish yourselves with a simple meal at the bar, a hot beverage and a slice of one of our cakes or with a sandwich and a beverage.
For lunch we offer cuisine that is prepared with care and attentive to local products with an à la carte menu. Here you may enjoy typical and traditional dishes, from first courses to game dishes with polenta, cutting board platters with cured meats and cheeses from the valley, accompanied by a good glass of wine. Enjoy a good cup of coffee after your meal or choose one of our flavoured grappas from a wide variety.
To enjoy an evening or several days at high altitude, the hut offers 15 rooms with beds for 4 or 6 persons and 2 dormitory rooms with beds for 12 people for a total capacity for 80 people. There are 9 bathrooms with token-operated hot showers. Dinner is served at 7 pm with a choice of different menus.

For an enjoyable evening among friends, there are playing cards, parlour games and songbooks; for sunset lovers, thanks to its special position, the hut offers inspiring nightfalls and superb starry skies.

For breakfast, you can choose from caffè-latte (coffee with milk), tea, chocolate and coffee, accompanied by bread, butter, jam and honey; this is your preparation for new excursions that will lead you to discover the thrilling mountain scenery.

Bookings for overnight stays are appreciated.
Pursuant to CAI regulations, the use of a disposable sleeping bag liner is obligatory and can be purchased at the hut.